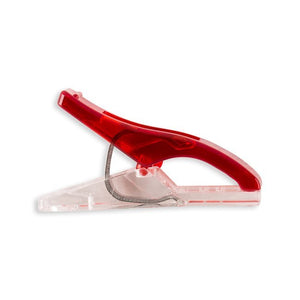 Clips, Wonder Clips by Clover, 10 clips
Clips, Wonder Clips by Clover are a great alternative to pins, especially when working with heavy-weight fabrics or fabrics with stretch. They can hold layered sections of sewing projects without distortion.  Use with any curved section.  Seam allowance markings are on the clips.
Per 10 clips
WARNING: You will use these every single day!
They are easy to see on your work and easy to find if dropped. 
Read more...