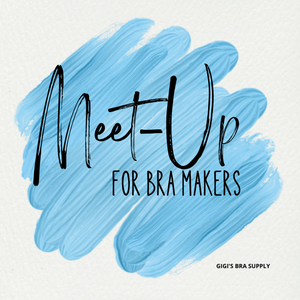 Gigi's Bra-Maker Meet-Up
Add this no-cost item and check-out to register for - Gigi's Bra Maker Meet Up – Tuesday, January 16th at 7pm Central (8pm Eastern, 6pm Mountain, 5pm Pacific)
The online meet-up is a great event for bra makers of all skill levels.  We start with a brief discussion and demonstration of some tips and techniques and then have an opportunity for show and tell.  It is a chance to meet others sewing bras and celebrate together.
 Here's our agenda:
We'll discuss some of the events and other news at Gigi's
Show and Tell – This is our favorite part of the meeting – have something ready to show, even if it is a work in progress.
Dates/Plan for future Meet-ups
Questions, Struggles, Needs – This is the perfect place to ask!
Read more...